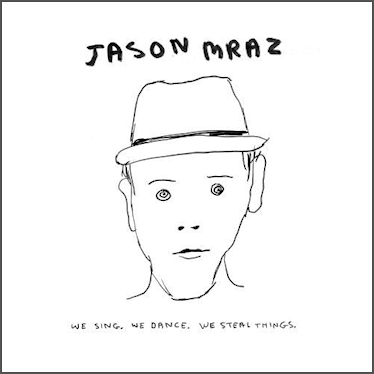 Lately, I have been addicted to
Jason Mraz' song "I'm Yours"
. I decided to
"Youtube" the song's video clip
and it hit me how social media is powerful and how under utilized it is.
Jason Mraz has a great thing going on right now, a lot of people are
making covers of his song and posting the videos on Youtube
. Why aren't the marketing team behind him utilize that, appropriate it and build on it?  It's FREE!!! It is also much more powerful than displaying print ads about the album.  People can actually experience the song.
A quick look at
Jason Mraz' official website
, show that they are aware that social media exist, they have a
Youtube channel
and I like their idea of the
Polaroid book
and their idea with the cell phones,
Jason Mraz details in a photo
, but that is barely a decent effort. They get a B for effort and A for creativity but come on. How did you have the great idea of using your public and engage them in participation by allowing them to display their (low quality) pictures on the screen but aggregate them so poorly?  A quick
google search for these pictures
doesn't show up in the first pages...
Let's focus on
Youtube
for this blog post.  The marketing team should embed all the best covers his fans are doing on Youtube and leave a text comments on the respective Youtube clips to thank the fans and let them know how great it is that they are doing covers then link to the
jasonmraz.com
 media section of the website where all the clips can be aggregated, that will drive even more traffic to the websites.  This will create a much bigger following and will also strengthen the exposure of Jason Mraz.  The website is Jason's home on the Internet, it is a controlled environment where the marketing team can expose their best marketing messages.  Drive the traffic there! Bring them into your home.
Set up a contest! Encourage your audience to submit their best cover over Youtube, supply them with the instrumental. Ask visitors to vote for the best cover and have the winner win tickets to his next show with a VIP pass, an autographed CD whatever.  How many of these cover artists' friends do you think will go to the website and support their friends?  The bigger the exposure, the more chances these visitors will want to attend Jason's next show in town.  
Have Jason Mraz make one quick webcam clip to comment and thank all the covers out there and have them linked to the covers as a response to these youtube cover clips.  Chances are, these artists have a Myspace page.  Friend them up!
That's it for now, I will add more in another blog post.
Here are a few of these great Youtube Covers:
Notice the great annotations.  Unless the marketing team is behind it, you have free advertising.  The fan is a free postergirl and encouraging viewers to buy the album.  How great is that?  Capitalize on it!  The video has been viewed over a million times.  That is over a million hits that could of been driven to the controlled marketing environment web site.